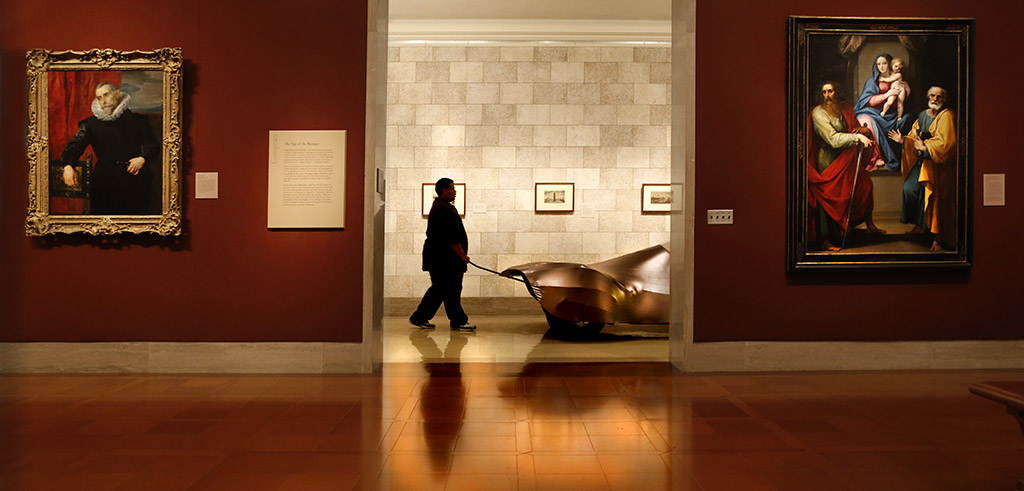 Andrew Deckard walks MINDDRIVE's Project Reynard through the hallway of the Nelson-Atkins Museum on the way to displaying the car in Kirkwood Hall.
The Reynard will be on display through June 9 as part of the Museum's Innovation Showcase that is being held in conjunction with the Decorative Arts at the World's Fairs exhibition.
Particpants in the Innovation Showcase will hear a presentation about the electrified Indy car that has a spandex skin.
MINDDRIVE students and mentors are preparing for a cross-country trip beginning June 11 in an electrified Lotus Esprit.